Celebrate your success. Get recognised. Grow your business.
Finalists Announced:
The finalists were announced on Tuesday night (April 11) at the Finalists event at NZTE in Auckland. The finalists are:
Auckland Airport Award for Contribution to the growth of Chinese Tourism in New Zealand
• China Travel Service (NZ) Ltd
• Forward Insight & Strategy
• Queenstown Resort College
• Shanghai Cred

DLA Piper Award for Investment between China and New Zealand
• Blue River Dairy
• Changda International New Zealand Limited
• Super Organic Dairy Company Ltd
• Waste Management NZ Limited

NZTE Excellence in Export or Import
• Fonterra
• GMP Pharmaceuticals Limited
• NIG Nutritionals Limited
• OJI Fibre Solutions
• Zespri

Cathay Pacific Award for Best use of eCommerce in exporting to China
• Aladdin 2015 International Limited
• CtoMi Limited
• Douglas Pharmaceuticals Limited
• Trade Monster NZ Limited

New Zealand China Council Award for Outstanding Contribution to the New Zealand - China Business relationship
• Inner Mongolia Rider Horse Industry (NZ) Ltd
• Rt Hon. John Key (nominated by Fonterra)
• Professor Yihuai Gao (Alpha Group Holdings Ltd)
• Pukeko Pictures

HKNZBA Award – Success in Hong Kong by a New Zealand organisation.
• Censere Group
• Gallagher Security (International) Limited
• Yealands Estate Wines Limited

From the six awards, a HSBC NZCTA Supreme China Business Award winner is also chosen.

Tickets are available for the gala awards evening in Auckland on 31 May 2017.

Join us at the Awards dinner on May 31.

Please click here to book for the dinner.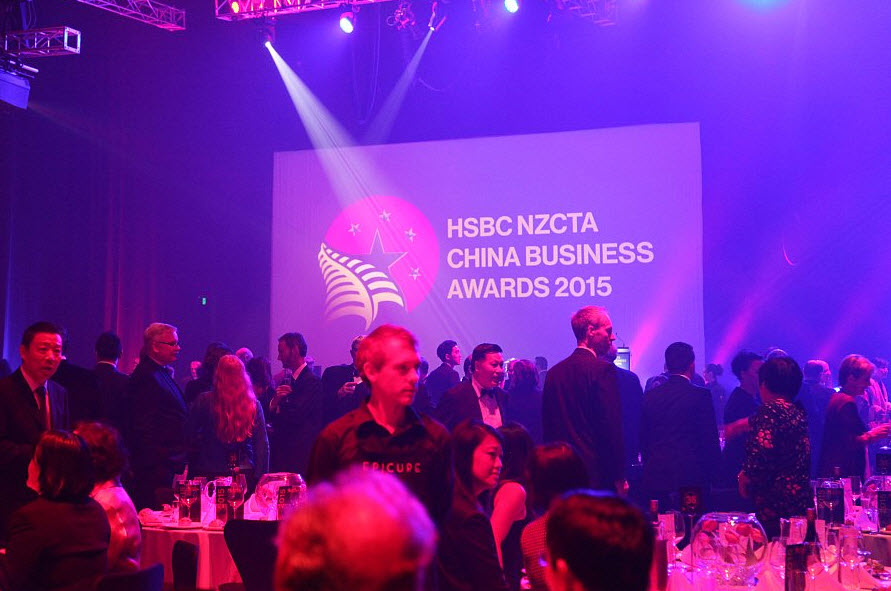 For more information:
Phone David Wishart, NZCTA executive director, +64-9-307 8812
email: director@nzcta.co.nz, Web: www.nzcta.co.nz