Celebrate your success. Get recognised. Grow your business.
Entries are now open for the HSBC NZCTA China Business Awards 2017.

This is your opportunity to showcase your involvement in the New Zealand – China relationship. We are looking for organisations to tell their story by entering the Awards.
The Awards are targeted at Individuals and businesses that export to China, import from China, or involved in services and/or investment between New Zealand and China. The Awards also include a Hong Kong category.
Entries close 17 March 2017.

Six (6) category awards are up for grabs:

● Auckland Airport Award for Contribution to the growth of Chinese Tourism in New Zealand
● DLA Piper Award for Investment between China and New Zealand
● NZCTA Excellence in Export or Import
● Cathay Pacific Award for Best use of eCommerce in exporting to China
● New Zealand China Council Award for Outstanding Contribution to the New Zealand - China Business relationship
● HKNZBA Award – Success in Hong Kong by a New Zealand organisation.

From the six awards, a HSBC NZCTA Supreme China Business Award winner is also chosen.

We look forward to your entry and seeing you at the gala awards evening in Auckland on 31 May 2017.

Please click here to register and download an Awards entry application form.

Join us at the Awards dinner on May 31.

Please click here to book for the dinner.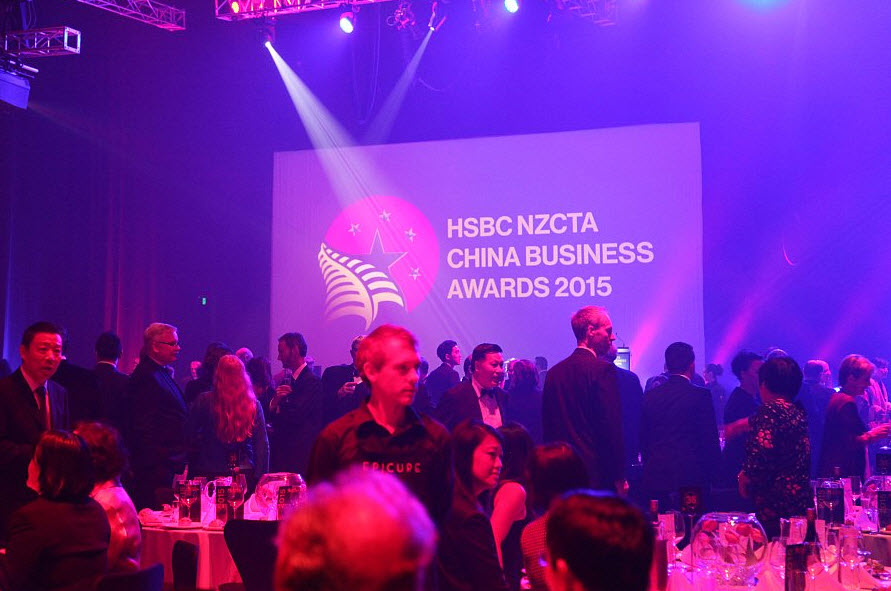 For more information:
Phone David Wishart, NZCTA executive director, +64-9-307 8812
email: director@nzcta.co.nz, Web: www.nzcta.co.nz